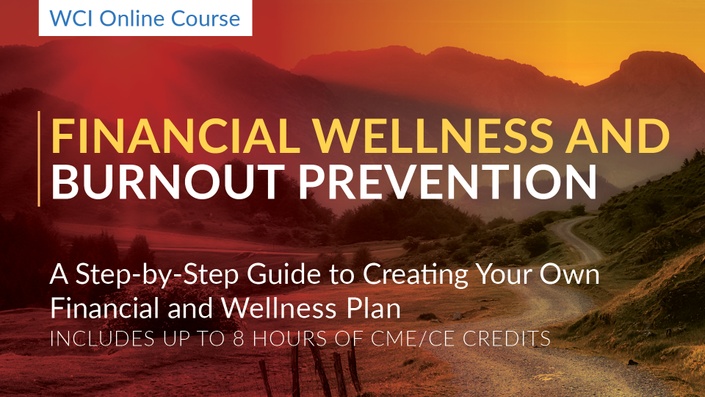 Financial Wellness and Burnout Prevention for Medical Professionals
A Step-by-Step Guide to Creating Your Own Financial Plan and Preventing Burnout – Eligible for 8 hours of AMA CME or ADA CE credit
Watch Promo
This course contains the material from our most popular "Fire Your Financial Advisor" course plus a new section on Physician Wellness and Burnout Prevention. The Physican Wellness presenters include Nisha Mehta,MD, Fahd Ahmad, MD, Dawn Baker, MD, James Turner, MD, Bonnie Koo, MD, Jordan Grumet, MD, and James Dahle, MD. All of this material qualifies for up to 8 hours of CME/CE credit, and thus so does the entire course.
Over the years that I've been helping doctors and other high income professionals stop doing dumb stuff with their money, I've learned that most of them aren't hobbyists. They don't find personal finance and investing all that interesting. In fact, if given the choice, they'd rather not do it at all. Ideally, they would hire a "money guy (or gal)" who would take care of all this for them for a reasonable price.
Unfortunately, one of two things usually happens. The first is that they hire a "money guy," but that person either gives crummy advice or charges too much for good advice. The second is that they become so busy or so paralyzed about which "money gal" to hire that they don't do anything at all. Either way, they leave a lot of money on the table and go through life with a sense of unease that they are doing something wrong with their finances.
Does that describe you? If so, it's time to get rid of that unease. I know you're busy. I know you don't actually enjoy this stuff. But you also know that you need to learn this stuff. I'm going to help you do it in the least painful way possible.
This course is for you. No more wading through dozens of books at the library, scrolling through hundreds of blog posts on dozens of blogs, or checking in daily with online forums trying to gain a financial education the way the hobbyists do. For a fraction of the price and half the time of hiring a professional financial planner, this course will take you from feeling anxious and having no plan to having a written financial plan you can follow the rest of your investing career as a professional and a retiree. This course is the material that should have been taught to you in college, medical school, or residency but never was.
Benefits of the Course
When you finish the course, you'll feel confident that:
You have all the insurance you need at the best possible price and none of the insurance you don't need
You are managing your student loans the right way, maximizing the benefits of government programs, minimizing interest paid, and getting out of debt as soon as possible
You are either capable of managing your investments yourself, or you are paying a competent advisor a fair price to do it for you
You are saving enough money to reach your goals and can spend the rest on whatever you like without feeling guilty
You aren't paying any more taxes than you need to
Your children and your assets will be taken care of if something should happen to you
Your assets are protected from lawsuits as much as possible with a simple, straightforward, and inexpensive plan
You have a written plan to follow that will guarantee your financial success
What's In The Course
The course includes 13 modules, covering all of the must-know subjects that belong in your financial plan plus a module on Physician Wellness and Burnout Prevention. Lectures are presented as videos and screencasts, over 16 hours total. There is also a pre-test, a quiz for each section, and a final exam to help you know that you're mastering the material. Each quiz and the final exam include full explanations of why one answer is right and another is wrong. Most importantly, the course includes examples of what your financial plan should look like that you can modify and use as your own. Best of all, you can do the course as quickly or as slowly as you like. Most presentations are just a few minutes long and most of the twelve sections only last about a half hour. You can complete the course in any order, skip what you already know, and go back and review any material you struggle with later. Once you buy the course, it's yours forever. See the curriculum below for more details.

Think about how many books you would need to read to get all this information and adapt it to your unique situation. Think about how many hours you would have to spend perusing blogs and internet forums. Calculate how much your own time is worth. Consider how much a financial advisor would charge to do this for you - $2,000-5,000 plus ongoing fees for years. Think about how much it would cost just for an hourly rate advisor to teach you these eight hours of material at $200-500 an hour. Then consider the value that this course could provide for you for a fraction of that cost.
Rather than trying to pack as much information as possible into the course, I have only included high-yield, must-know topics so you're not wasting your time. My goal is to take you from having no financial plan, to having a straightforward, written plan you believe in and can follow the rest of your life in as little time as possible. Go from being financially illiterate without a clue to being the most financially knowledgeable doc in your group with an expertly written financial plan in hand.
CME Disclosure

This activity has been designed to meet the educational needs of physicians and dentists involved in the care of patients. After completing this activity, the participant should be better able to:
1. Identify factors influencing burnout and the options to reduce personal risk and symptoms related to burnout
2. Discuss factors that enable one to recover from psychologically challenging clinical cases related to "second victims" of such cases
3. Describe the benefits of self-knowledge for clinicians and highlight strategies to maintain joy in clinical practice and in personal life
4. Specify action steps that can be taken to reduce malpractice
This activity has been planned and implemented in accordance with the accreditation requirements and policies of the Accreditation Council for Continuing Medical Education (ACCME) through the joint providership of SynAptiv and ACEA. SynAptiv is accredited by the ACCME to provide continuing medical education for physicians. SynAptiv designates this enduring material for a maximum of 8 AMA PRA Category 1 Credits TM. Physicians should claim only the credit commensurate with the extent of their participation in the activity.
Dentists may claim up to 8 credits for this program. Dental CE Masters is an ADA CERP Recognized Provider. ADA CERP is a service of the American Dental Association to assist dental professionals in identifying quality providers of continuing dental education. ADA CERP does not approve or endorse individual courses or instructors, nor does it, imply acceptance of credit hours by boards of dentistry.
All faculty, planner, and/or content managers have nothing to disclose nor do they have any vested interests or affiliations. All conflicts of interest have been resolved.

Buy Financial Wellness and Burnout Prevention For $1099!
$1099 is a lot of money. I fully recognize that. But considering that the going rate for a financial plan is typically several thousand dollars and that this information is likely to save/make you hundreds of thousands or even millions of dollars over the course of your career, this course is a bargain at twice the price. As people, we value and we commit to what we are willing to pay for. I want to help you to commit to your own financial future, and this entire course, including its price, is designed to help you do that.
No more feeling clueless about personal finance and investing. No more wasting time and money on stuff that isn't making you happier. Let's get rid of your debt and start building wealth to eliminate financial stress from your life. It's time for you to become the "rich doctor" that your family, friends, and patients already think you are. Then you can focus on what you really care about- your family, your patients, and making the world a better place than you found it.
There Is No Risk
Not sure you want it? Hesitant to commit the time and money to taking control of your finances? How about this, I'll give you 7 days, risk-free, to decide.That's right. For the first week after you purchase it, you can return the course and get every dime back if it isn't the life-changing experience I know it will be.You can take up to 20% of the course in those 7 days to determine if this course is for you. If you decide it is not right for you, email [email protected] within the 7 days to receive your refund. No CME will be provided if you cancel in those 7 days.Thousands have taken the course and this is what they have to say:
Testimonials
This is by far the most comprehensive, easy to understand, empowering and very practical course I have ever come across. As stated in the objective of the course, one could easily end up having own's written financial plan and start investment journey with all necessary tools at hand. I am a living witness of this. I am confident that it will only get even more interesting as I claim back my financial life. Behold, I departed from my financial advisor and put things in order as dictated by my written goals. I am thrilled and "Thank you" is just an understatement. I deeply appreciate your help to all of us in need and I would hope we pay it forward by educating others!

This course is amazing! I think it's the best one stop shop I've come across for all things personal finance and investing.

My finances are in order at the beginning of my career thanks to my WCI education so I will "get rich slowly" long before a "normal" retirement age. Thanks tons Dr. Dahle!

This course is the BEST INVESTMENT I HAVE EVER MADE!

Thank you for assembling all of this information in an easy to navigate and understand format. My financial competence has gone from poor to sufficient enough to strike out on my own with managing retirement investments . Your encouragement/recommendation to continue on with my financial education will take me further as the years pass. I also appreciate the scope of this lecture series that has caused me to think about and act on other topics like estate planning and setting SMART goals which spills over into other areas of life. This has been good news for me to hear!

This course has really been an eye-opener for me. I was under the impression that I had no choice but to pay someone to manage my money but now I have the tools to do it myself. I have a personal financial plan that would have cost me thousands. It is complete and pertinent to my situation and doesn't include any expensive superfluous products. Thank you so much for offering this course. I will be recommending it to my colleagues .

So, I have you to thank for re-igniting that spark, which has led to getting our financial plan in order. And, I've even taken your advice on how to channel some of that financial energy after I'd done most of the big things: teach others. Last month, I began teaching a personal finance curriculum for my department's residents! Hopefully, we can all take what you started to reach more and more physicians!
I have to been able to pass 7 figures five years post-residency because of [you.]
The sooner you purchase and complete the course, the sooner you can apply this valuable information in your life and get a "fair shake" on Wall Street. Spend eight hours with me and receive a bonus 8 hours of Burnout Prevention for other fabulous presenters for just $1099 and optimize your financial life.
Purchase the course today and let's get started. You've put this off long enough.
Buy Financial Wellness and Burnout Prevention For $1099!
Your Instructor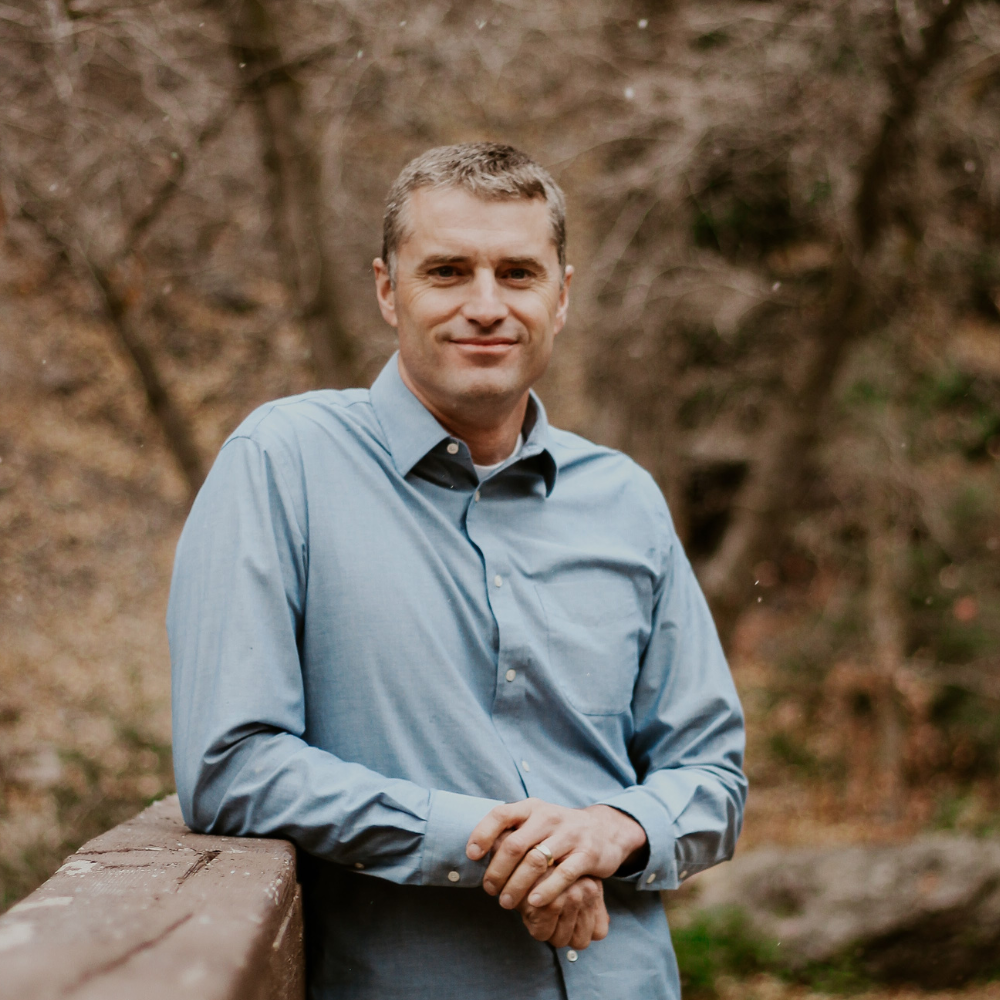 James M. Dahle, MD, is a practicing emergency physician and Air Force veteran from Salt Lake City, UT. He became interested in personal finance and investing after becoming disillusioned with the way he was treated by several unscrupulous financial professionals. In an effort to help his fellow physicians and other high-income professionals avoid the same errors, he started The White Coat Investor website in 2011. It rapidly grew into the most widely-read, physician-specific personal finance and investing website in the world. He has written four Amazon best-selling books, publishes two weekly podcasts, developed multiple online courses, and holds an annual conference all aimed at helping his fellow physicians become more financially literate. He is convinced that increasing the financial security of doctors enables them to be better partners, parents, and doctors along with reducing burnout, decreasing suicide risk, and improving patient care. He has been featured in Forbes and CNN and is a regular columnist for ACEP Now. Dr. Dahle enjoys canyoneering, skiing, biking and spending time with his wife and four kids.